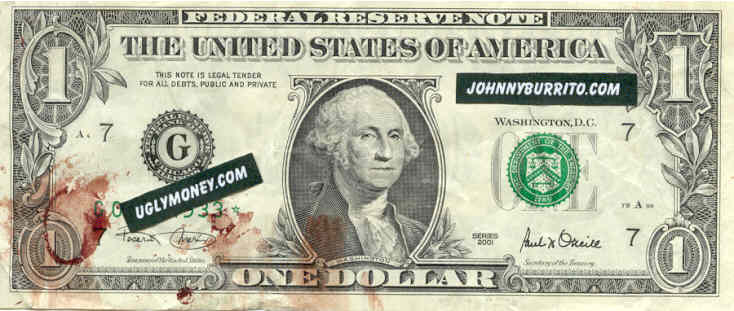 http://news.yahoo.com/s/ap/20080223/ap_on_he_me/health_net_damages
The above link will lead you to a real life tragic story. What stood out was the fact:
1. That health insurance company paid their employees to maximize profits by denying insurance benefits to their customers.
2. these employees were making life and death issues from their ivory towers far from the homes of their clients.
some Bible verse that come to mind:
1 Timothy 6:9-11
View commentary related to this passage
9 But those who desire to be rich fall into temptation and a snare, and into many foolish and harmful lusts which drown men in destruction and perdition. 10 For the love of money is a root of all kinds of evil, for which some have strayed from the faith in their greediness, and pierced themselves through with many sorrows.
The Good Confession 11 But you, O man of God, flee these things and pursue righteousness, godliness, faith, love, patience, gentleness.
New King James Version
(NKJV)
.
2 Timothy 3:1-3
View commentary related to this passage
2 Timothy 3
Perilous Times and Perilous Men 1 But know this, that in the last days perilous times will come: 2 For men will be lovers of themselves, lovers of money, boasters, proud, blasphemers, disobedient to parents, unthankful, unholy, 3 unloving, unforgiving, slanderers, without self-control, brutal, despisers of good,
New King James Version
(NKJV)
Matthew 6:24
View commentary related to this passage
You Cannot Serve God and Riches 24 "No one can serve two masters; for either he will hate the one and love the other, or else he will be loyal to the one and despise the other. You cannot serve God and mammon.
New King James Version
(NKJV)
Luke 10:26-28
View commentary related to this passage
26 He said to him, "What is written in the law? What is your reading of it?" 27 So he answered and said, " 'You shall love the LORD your God with all your heart, with all your soul, with all your strength, and with all your mind,'[
a
] and 'your neighbor as yourself.'"[
b
]28 And He said to him, "You have answered rightly; do this and you will live."
The Message (MSG)
View commentary related to this passage
8-9 Leaders who know their business and care keep a sharp eye out for the shoddy and cheap,For who among us can be trusted to be always diligent and honest? 10 Switching price tags and padding the expense account are two things God hates. 11 Young people eventually reveal by their actions if their motives are on the up and up.

El acoplamiento antedicho le conducirá a una historia trágica de la vida verdadera. Qué estaba parado hacia fuera era el hecho: 1. Que la compañía del seguro médico pagó a sus empleados para maximizar beneficios negando ventajas de seguro a sus clientes. 2. estos empleados hacían ediciones de la vida y de la muerte de sus torres de la marfil lejos de los hogares de sus clientes. un cierto verso de la biblia que viene importar:

1 Timoteo 6:9-11
Listen to this passage
9Pero los que quieren enriquecerse caen en tentación y lazo y en muchos deseos necios y dañosos que hunden a los hombres en la ruina y en la perdición.
10Porque la raíz de todos los males es el amor al dinero, por el cual, codiciándolo algunos, se extraviaron de la fe y se torturaron con muchos dolores.
Exhortación y doxología 11Pero tú, oh hombre de Dios, huye de estas cosas, y sigue la justicia, la piedad, la fe, el amor, la perseverancia y la amabilidad.
La Biblia de las Américas
(LBLA)
2 Timoteo 3:1-3
Listen to this passage
2 Timoteo 3
Carácter y conducta de los hombres en los últimos días 1Pero debes saber esto: que en los últimos días vendrán tiempos difíciles.
2Porque los hombres serán amadores de sí mismos, avaros, jactanciosos, soberbios, blasfemos, desobedientes a los padres, ingratos, irreverentes,
3sin amor, implacables, calumniadores, desenfrenados, salvajes, aborrecedores de lo bueno,
La Biblia de las Américas
(LBLA)
Mateo 6:24
Listen to this passage
24Nadie puede servir a dos señores; porque o aborrecerá a uno y amará al otro, o se apegará a uno y despreciará al otro. No podéis servir a Dios y a las riquezas.
La Biblia de las Américas
(LBLA)
Lucas 10:26-28
Listen to this passage
26Y El le dijo: ¿Qué está escrito en la ley? ¿Qué lees en ella?
27Respondiendo él, dijo: AMARAS AL SEÑOR TU DIOS CON TODO TU CORAZON, Y CON TODA TU ALMA, Y CON TODA TU FUERZA, Y CON TODA TU MENTE; Y A TU PROJIMO COMO A TI MISMO.
28Entonces Jesús le dijo: Has respondido correctamente; HAZ ESTO Y VIVIRAS.

Proverbios 20:9-11 \ Proverbs 20:9-11
La Biblia de las Américas (LBLA)
9¿Quién puede decir: Yo he limpiado mi corazón, limpio estoy de mi pecado?
10Pesas desiguales y medidas desiguales, ambas cosas son abominables al SEÑOR.
11Aun por sus hechos da a conocer un muchacho si su conducta es pura y recta.